For over 50 years, Chris Anthopoulos, international award-winning fashion designer and Master Furrier, has been hand crafting one-of-a-kind fur garments using only the highest quality North American pelts.
Looking for a made-to-measure fur coat, hat or another item? We welcome you to schedule an appointment at our Showroom.
We can also re-style or re-model a fur garment.
Looking for fur storage? We offer in-house storage facilities.

How can we help you today?
Contact us here:
Yukon Furs and Pat McDonagh were the first Canadian designers to win the prestigious American Legend Award Show in Frankfurt, Germany.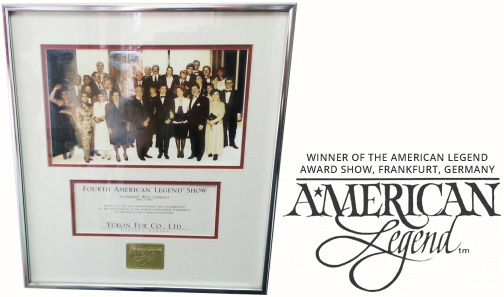 Yukon Fur is a member of the Canadian Manufacturers' Association